Post by jimmiroquai on Sept 15, 2009 10:01:41 GMT 8
Hi! I've finally started on my PPSh project. Just a little background on the PPSh. The PPSh was developed by the Russians during WW2. They needed a robust, reliable, but easy to produce submachine gun to battle the german MP40. Just like it's future counterpart, the AK, the PPSh fulfilled all these criteria. It was such a great gun that German Soldiers dropped their MP40s in favor of these reliable 71 round carrying subs.
In airsoft...there is no company producing the PPSh. Only very expensive custom jobs. Though there is a rumor that AGM might be producing one.
This is the goal: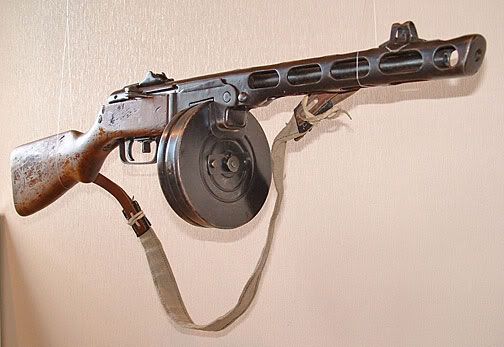 I came across full RS blueprints in the net and decided to have a crack at building this gun. I based the airsoft design loosely on a custom PPSh being marketed abroad for 700+usd. The design makes use of the Version 7 Gearbox, hop and barrel of the M14.
Here's what i have so far:
While waiting for my wood (for the stock) i decided to utilize a cut-up socom stock temporarily. I then drew full size plans of the rifle, using the RS blueprints as a reference. I then made carboard mock-ups of the receivers to see how everything would look and as future reference for the machinist.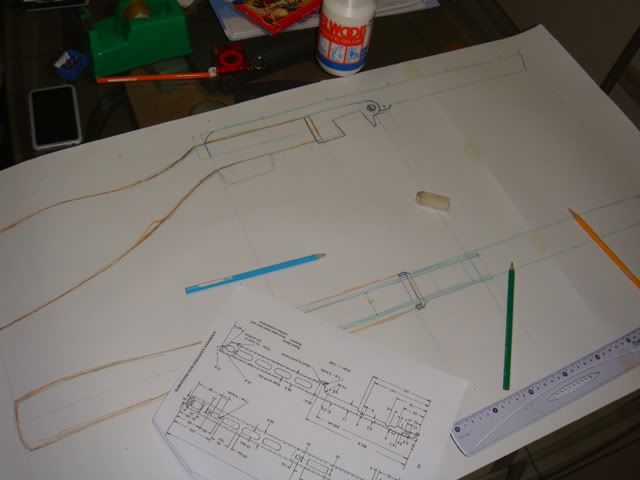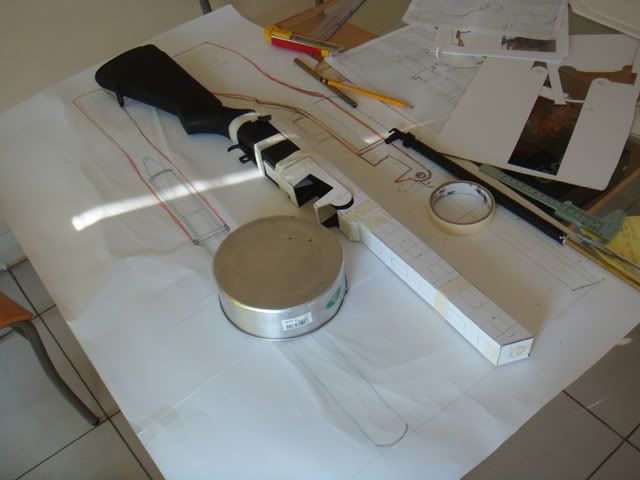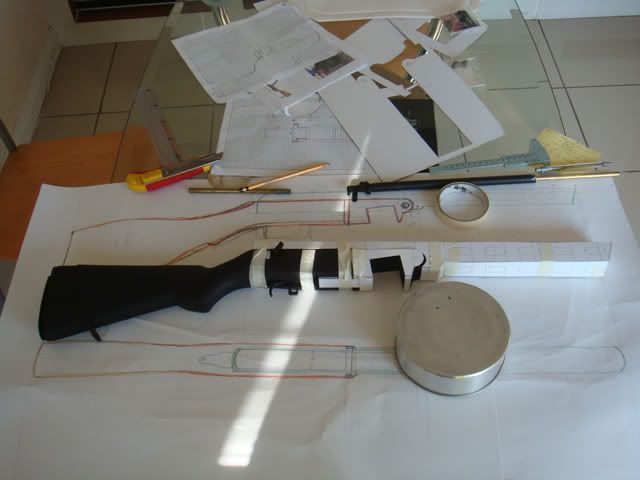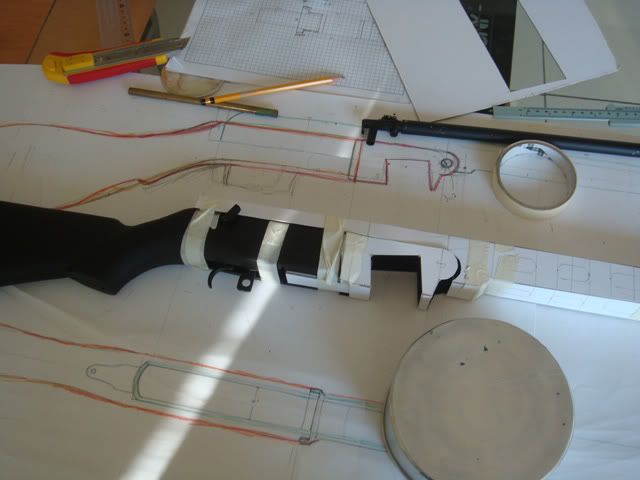 It doesn't look like much now, but it's a work in progress. I'm very very open to suggestions, especially with regards to the building materials, how to stabilize the GB-hop-barrel alignment, and how to build the drum magazine.
I'll be updating this thread as the build goes along.

Thanks! Update on my PPSH project: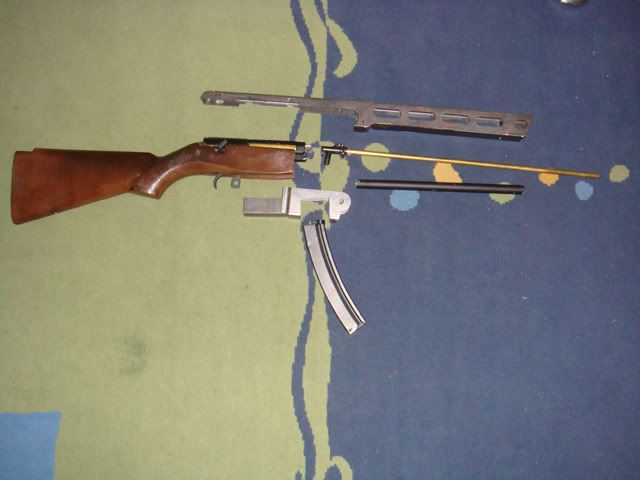 Sheet steel parts have been CNC cut folded and welded. Now i have to figure out how to secure the gearbox properly in the stock, and put everything together. 1 problem that arose is that the top receiver is flush against the top of the gearbox and barrel, making the barrel angle downwards. Is it possible to change the cylinderhead of a Ver7 gearbox (with the nozzle on top) to a regular ver2/ver3 cylinderhead (nozzle in the middle). I need the extra vertical clearance kasi. Also, need to modify the tappet plate to accomodate a lower nozzle... THEN i need to figure out how to feed bbs into this thing. I was planning to use MP5 mags...