Post by mikevictor on Jan 21, 2012 2:13:02 GMT 8
Here is an impression of an infantryman of 3 Dywizja Strzelcow Karpackich (3rd Carpathian Rifle Division) of II Korpus Polski (II Polish Corps) during the 4th and final battle for Monte Cassino. Elements of the reconnaissance regiment (12 Pulk Ulanow Podolskich, or 12th Podolian Lancer Regiment) of 3DSK were the ones to capture the monastery and raise the regimental, and later the Polish flag on the mountain.
The Poles in Italy, as with most of the ground elements of the Polish Armed Forces in the West, wore British kit and were supplied with British arms and munitions. However, they often spruced up their BDs, having them tailored and altered, and wore Polish decorations on them. Their helmets were often adorned with the Polish eagle, with some even using metal badges instead of paint.
The 3rd Carpathian Rifles originated from the Independent Carpathian Rifle Brigade raised up in Syria and which fought in the Western Desert.
Kitlist:
Pattern 37 Battledress
Pattern 37 webbing: belt, shoulder braces and universal pouches
"Captured" Kar98k
Fibreglass Kelly Helmet (Brodie lookalike)
Not shown:
British gaiters
German ankle boots (stand in for British ammo boots)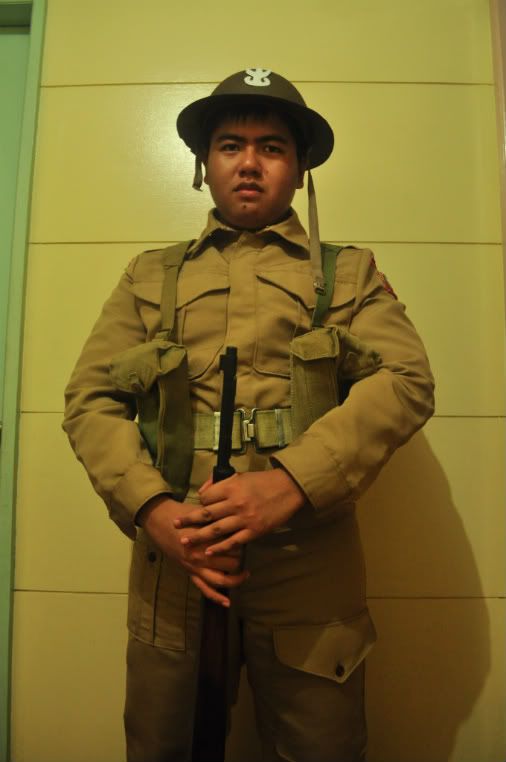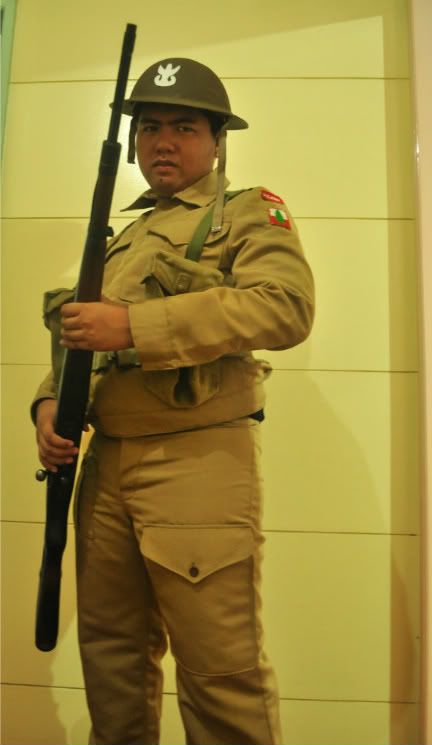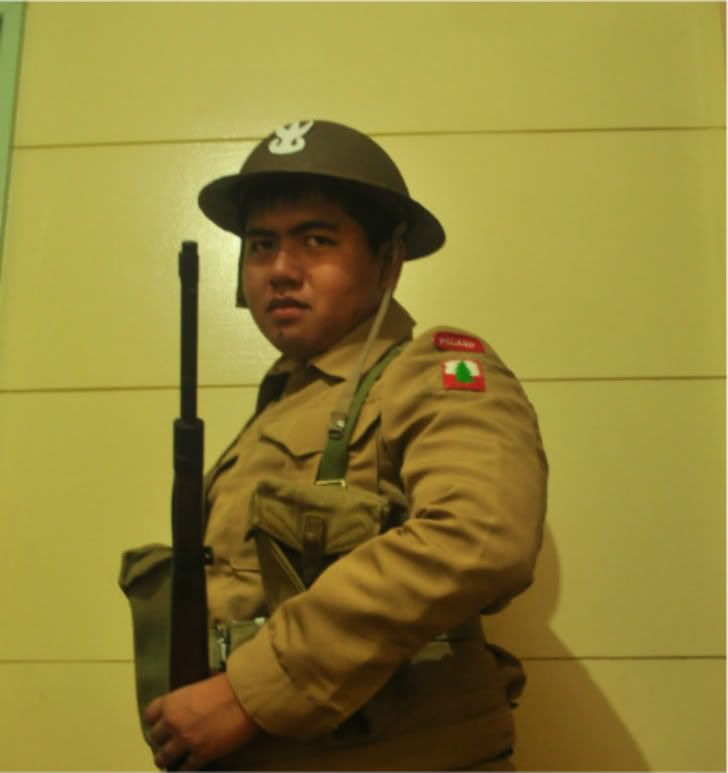 Notes:
The BD seems to be too light in color. I may have to dye it browner.
Sorry for the obvious makeshift helmet eagle. I used a sticker since I did not want to paint my Kelly, as I also use it for PS impressions.
Some sources say that II Corps went into the battle without insignia, as the presence of the unit was to be kept a secret. However, a member of the WW2 reenactor forums assured me that this may not be the case for all members of II Corps. He said that he was shown photographs with fully-badged BDs during the fighting, with a veteran identifying himself in one such photo. As such, I decided to keep the insignia on; of course, it is the only thing that differentiates my impression from a regular British one. I logically did not include the 8th army patch; that was awarded after Monte Cassino. I also did not include the collar insignia; I did not like the ones I had made. This is acceptable since the collar insignia was often left unapplied, or reserved for walking-out BDs, or so I've read.