Post by jimmiroquai on Apr 5, 2011 14:57:56 GMT 8
It's been 3 years since my last custom figure. I had run out of ideas and inspiration and so i've lain dormant in the action figure custom world since 2009...(part of the reason i got back into airsoft)...until I saw Zack Snyder's Sucker Punch! Despite the bad reviews from critics, i absolutely LOVED this movie on several different levels. Visuals, Symbolism, Story etc....and I haven't been this inspired to do a custom figure since the first time I saw the Lord of the Rings! I know Hot Toys has the license for this line, but i really can't wait for them and i needed to channel this new obsession somewhere....
So, after dusting off my customizing tools, softening up my stored Sculpey, and replacing all my dried paint, and with the Sucker Punch OST blasting full volume i started working on....Baby Doll.
The first thing i did was dig up a DML Abbey Chase body from the parts bin. This body is more petite than the usual Cygirl-type body and would be perfect for Baby Doll's figure. I shortened the torso, thighs, calves, and arms. She's now a whole head shorter than the DML male body.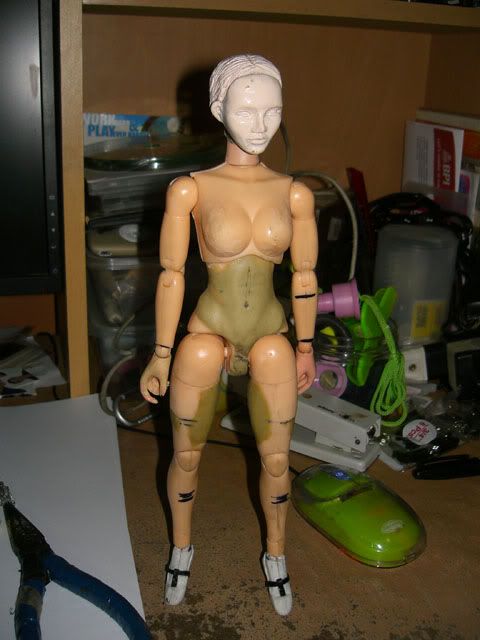 Next, i made some shoes/feet. I didn't have any spare boot feet so i thought i'd make my own. I cut a few pieces of sintra board, glued them together and after a couple of minutes with the dremel and some files: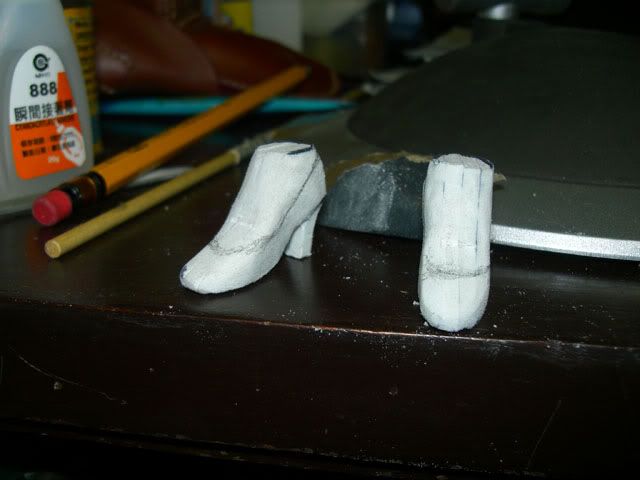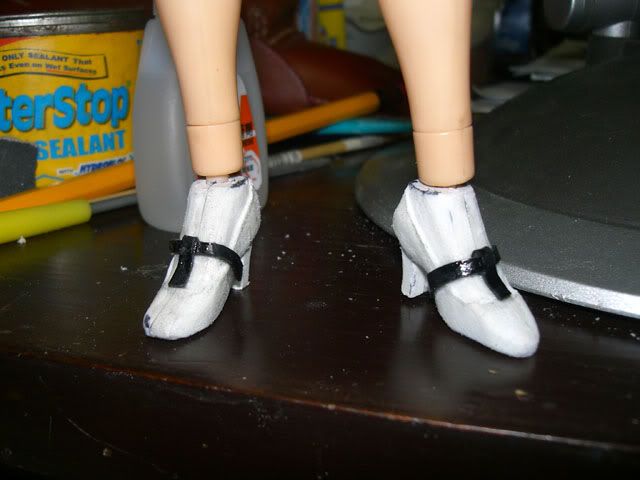 Now came the most daunting task...the head sculpt. I didn't have a head that i could repaint or modify to look like Emily Browing..so I thought i'd try my hand at sculpting again. Take note i haven't done this in 3 years and i was never any good at likenesses, especially with female faces. Surprisingly, taking into consideration my fairly weak sculpting skills, this turned out better than i expected.

I know it's far from perfect, but this was a personal best compared to the stuff i used to churn out, so please bear with me

Thanks for looking, and please be gentle.

I have asked Junray to make the tiny school girl uniform and the figure is currently with him...i hope he gets it right.
Will update...