Post by jimmiroquai on Aug 10, 2010 17:26:29 GMT 8
This is a review of the Striker Steel mesh half mask.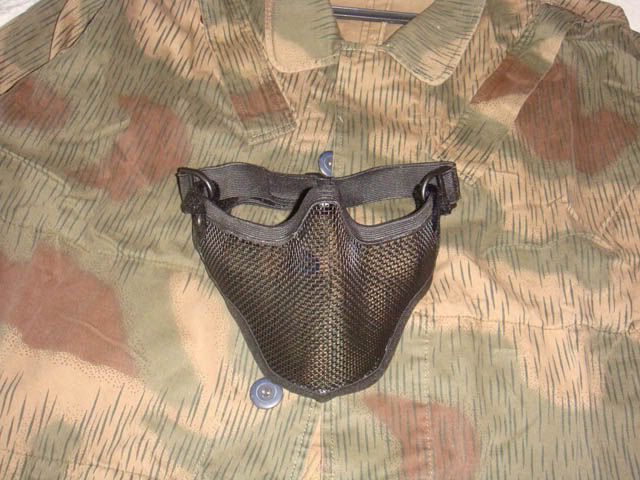 I bought this mainly because it looked comfortable, mesh is malleable, and breathable. I thought this would help me decrease my fogging issues, maintain good cheek weld with the rifle, and be more breathable than my current favorite: the Hakkotsu iron face mask.
First impressions:
The good:
The mask itself is comfortable and as expected, very breathable. Another good feature of the mask is that you can bend it to conform to your face better, as well as bend the cheek part a little to get the right cheek weld with your rifle.
The bad:
The strap is utter cr@pola. It's loose. It's only a single elastic band. The velcro adjustment was badly designed (people with small heads will have this mask sliding down their faces).
Trying it on with goggles:
Ansi rated shooting glasses are the best fit. You'll have to wear the glasses under the mask and not over it, because of the large gap. The problem is these glasses fog very easily when in close contact with your face (where it should be), even fogs faster when the mask presses unto it and when you wear a helmet.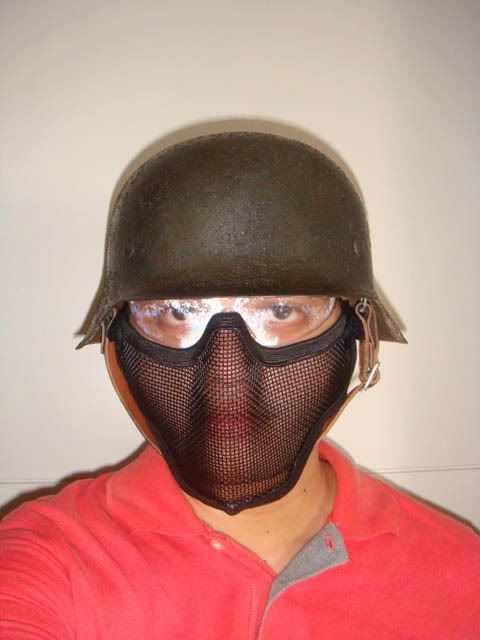 Bolle X800 (my favorite goggles) are the worst fit. I tried bending the bridge part of the mask to get the goggles to fit over them without success. They just don't fit well with this mask. There will always be a huge gap at the bottom.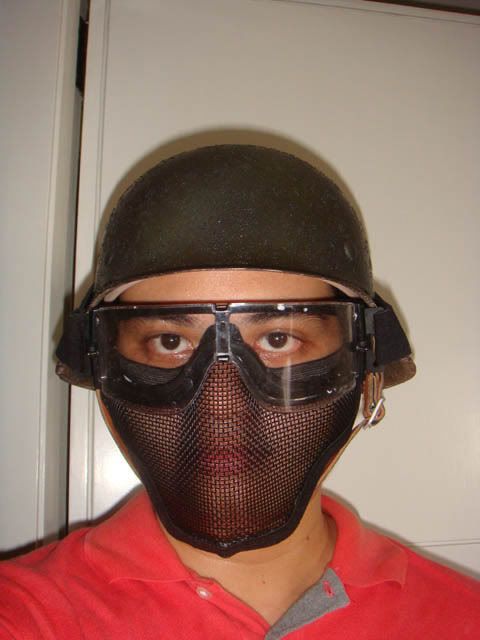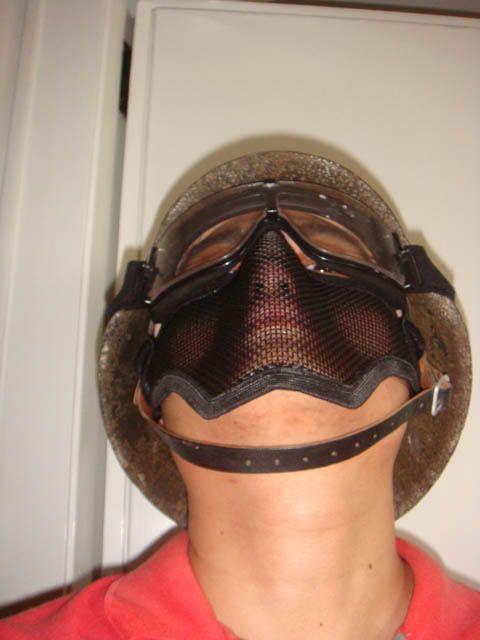 Arena Flakjacks fit ok without any gaps. I guess among the goggles i have, this is the best to use with this mask. I just don't like the arena because it's bulky and gets in the way a bit when aiming down my iron sights. And because they fit tight over both the helmet and mask, it makes the face mask uncomfortable after a while.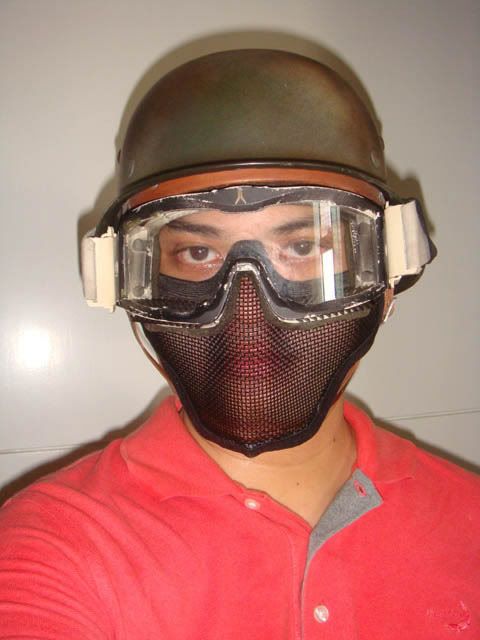 Comparing with the Hakkotsu Iron face half mask
Comfort: Hakkotsu
Cheek weld: same
Strap: Hakkotsu
Ventilation: Striker (but i don't feel that the hakkotsu impairs my breathing any)
Fogging: undetermined, still goggle-dependent
Price: Hakkotsu is cheaper
Weight: Hakkotsu is lighter
Goggle compatibility: Hakkotsu
Looks: Subjective
IMHO: the Hakkotsu iron face is better than the Striker mesh half mask. But if you have problems with ventilation (out of breath), communication, or increased fogging with the hakkotsu, then go for the striker.