Post by jimmiroquai on May 3, 2010 16:31:54 GMT 8
The M1 Garand, iconic rifle of the WW2 US GI. And the main hurdle for me to do US or PS impressions. Now, thanks in a HUGE way to Mcshine, my Garand is almost done.
Let me just say that the conversion itself is super easy to do. I assembled the rifle in 30 mins only.
But getting all the necessary parts....it's a B!@%ch.
We should thank our lucky stars for local pioneers like Mcshine and Masterchief. Mcshine is in the process of reproducing the wooden parts of the Garand. He already perfected the rear and front handguards, and is currently working on the stock. Pretty soon, the garand wooden furniture will be available to all of us, i think.
Here are the wood parts i got from Mcshine:
The metal parts are extremely hard to find. Though a lot of the needed pieces are available on ebay, practically none of the sellers will ship internationally. Occasionally, you'll come across one or two sellers that are willing to ship. What i did was message all the sellers, even the US only sellers, if they were willing to reconsider shipping internationally and, while most of them will say no, one or two will agree to ship.
Here are the metal parts needed for the conversion: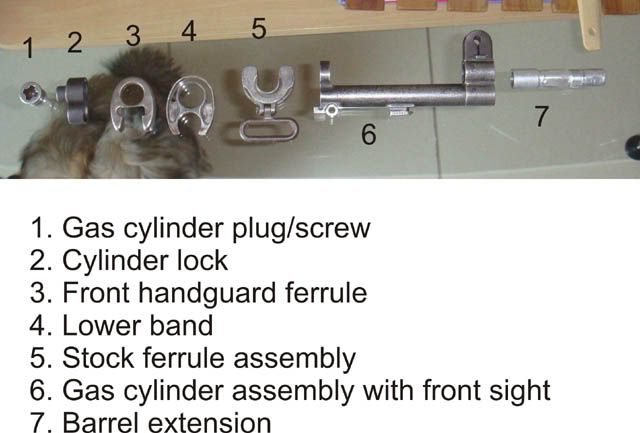 If you have relatives in the US, one option would be to have the parts shipped to them then from them to you. The barrel extension can be made by your local machine shop.
But don't loose hope yet. I'm currently in the process of looking for a local foundry to cast the necessary parts. If you have any leads or suggestions, feel free to pm me.
I'm looking for a local foundry to cast these parts: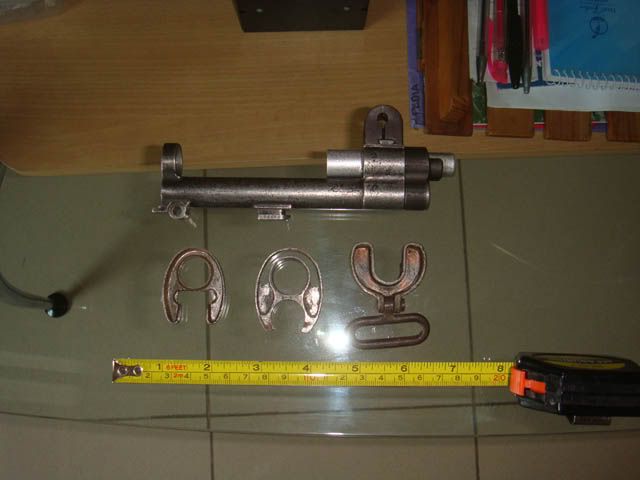 Another major hurdle is the magazine. You can use the M14 mag, but it won't be realistic. Or you can try to order these shotgun mags online: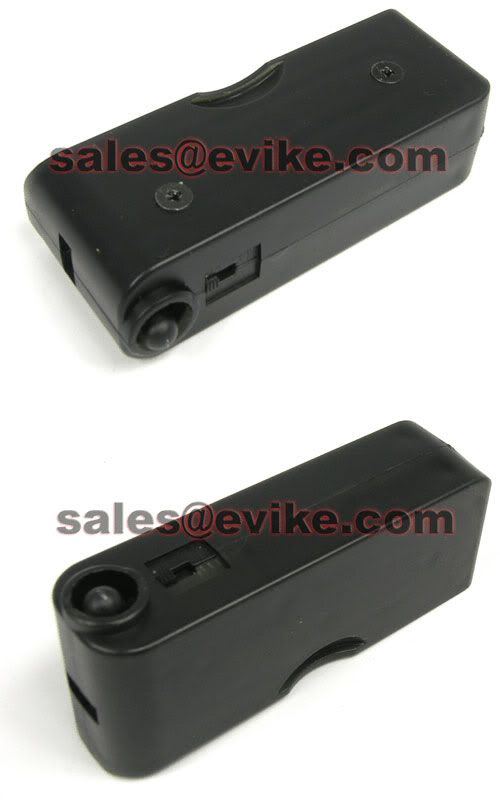 Here it is so far: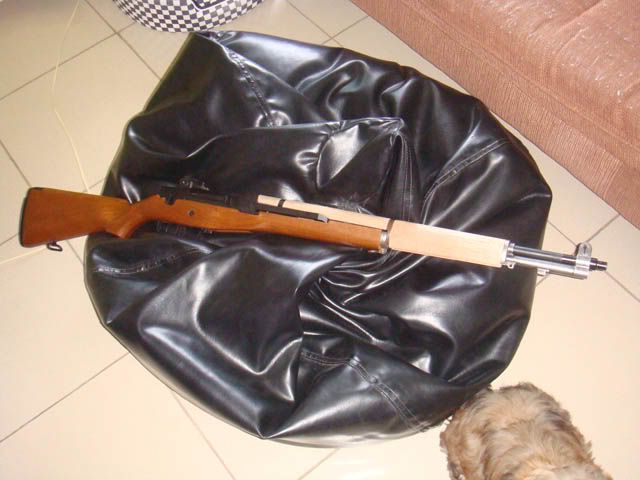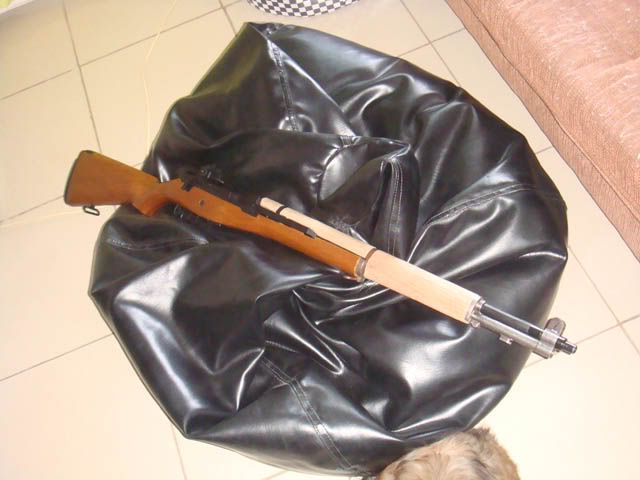 I still need to stain the wood and match it to the plastic stock. The m1 garand stock is shaped a little differently from the M14 stock and i still need to bulk up the front of the magwell. But i'm waiting for the results of Mcshine's wood stock. If successful, i'll probably get one for myself.
Will update as i go.
P.S.: Another option would be to order a resin conversion kit from 2ndbat over at
ww2aa.proboards.com
. He's the major M1 Garand builder in the world. His kits include everything you'll need to convert your M14 to a garand (take note, parts are heavy duty resin not wood and metal), including 1 shotgun mag. He ships worldwide. The problem would be getting it in the country...